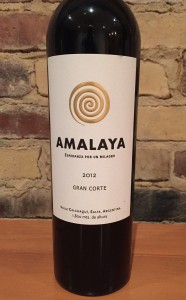 (4 / 5)
Amalaya Gran Corte 2012
Most of the time in this space we talk about wines from Mendoza, but some of the most exciting wines in Argentina are being grown in other areas.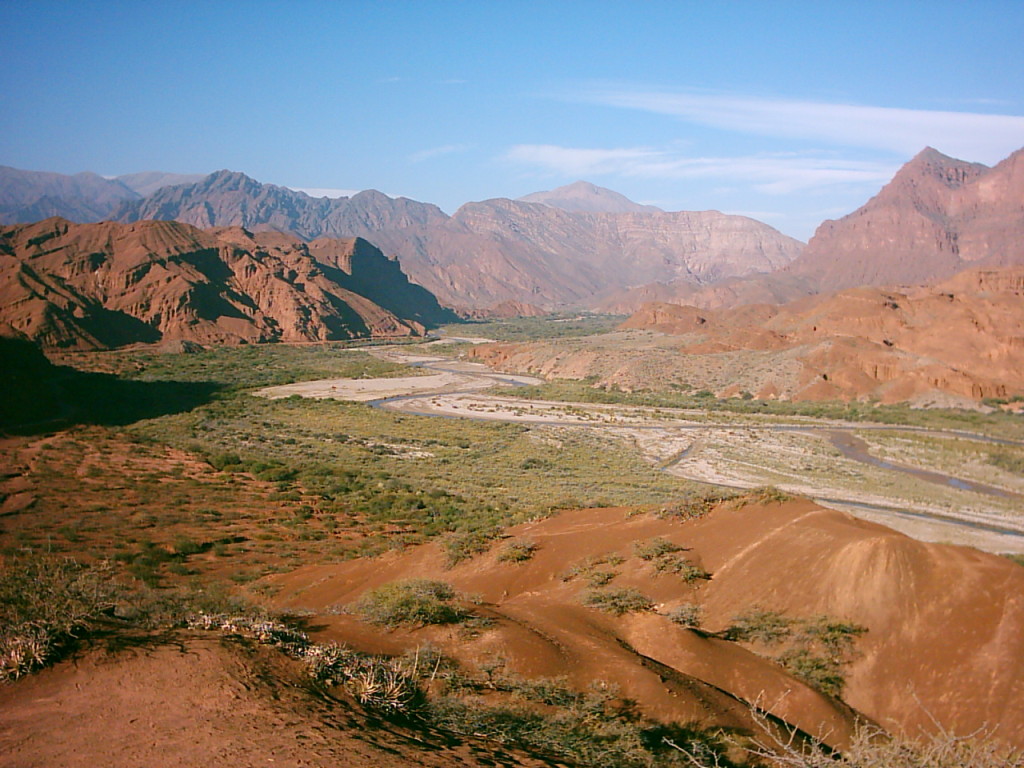 The desert region of Salta, in the The Calchaqui Valley, is home to several properties from the well known Hess Estate, which has properties in California and around the world.
In Argentina both their wineries, Colomé and Amalaya, are located in Salta.
You've seen us talk about Colomé Estate before, and it remains one of our very favorite malbecs in the $25 range. This region is home to some of the highest vineyards, anywhere in the world. Grown at more than 5,200 feet, Amalaya is a celebration of this desert micro-climate. It's less expensive than Colomé Estate from the same owners, but a delicious celebration of the same region.
Amalaya is widely distributed in the U.S. – in fact, it's one of the most common mid-priced wines in better liquor stores. More than likely, you've seen their red blend in the blue bottle for around $15, and they also make a very good for the price Torrontés.
On this rare occasion we got to enjoy a different bottle we got as a gift – a wine that is typically available only available in South America, the Amalaya Gran Corte. (You can find it at a few select U.S. merchants on
Wine-Searcher
.) The Amalaya Gran Corte is a red blend of Malbec, Tannat and Cabernet Franc, grown at about 5,400 feet.
On first opening, I got just a hint of a barnyard scent, but after five minutes this wine began to come alive. An aerator or decanter would be a nice idea for this one. If I could get it at my local store, it would definitely be in my regular rotation. There's a nice combination of fruit, spice, and minerality – it's not an oak bomb like some lower-priced Argentine reds… there's an elegance and subtlety going on here that is to be appreciated, especially in the $20 range.
You know, I was originally going to give this wine 3.5 stars – but then I tasted it on the second night. How often can you say a bottle of wine tastes better on the second night than the first night you opened it? Tonight, it's 4 stars.