It was 2008, and we had the good fortune to be shooting a television campaign in Argentina. I had visited once before as a tourist and had the time of my life.
But this time, we were hosted by a production company who was truly knowledgable about the country. And one member of our production team happened to be an experienced wine guy.
He took me to Winery in Recoleta. As I marveled at the different bottles in all price range, he walked over to an oak case and pulled out a bottle in an elegant, gray felt bag, tied with a red string:
"This is the one you want."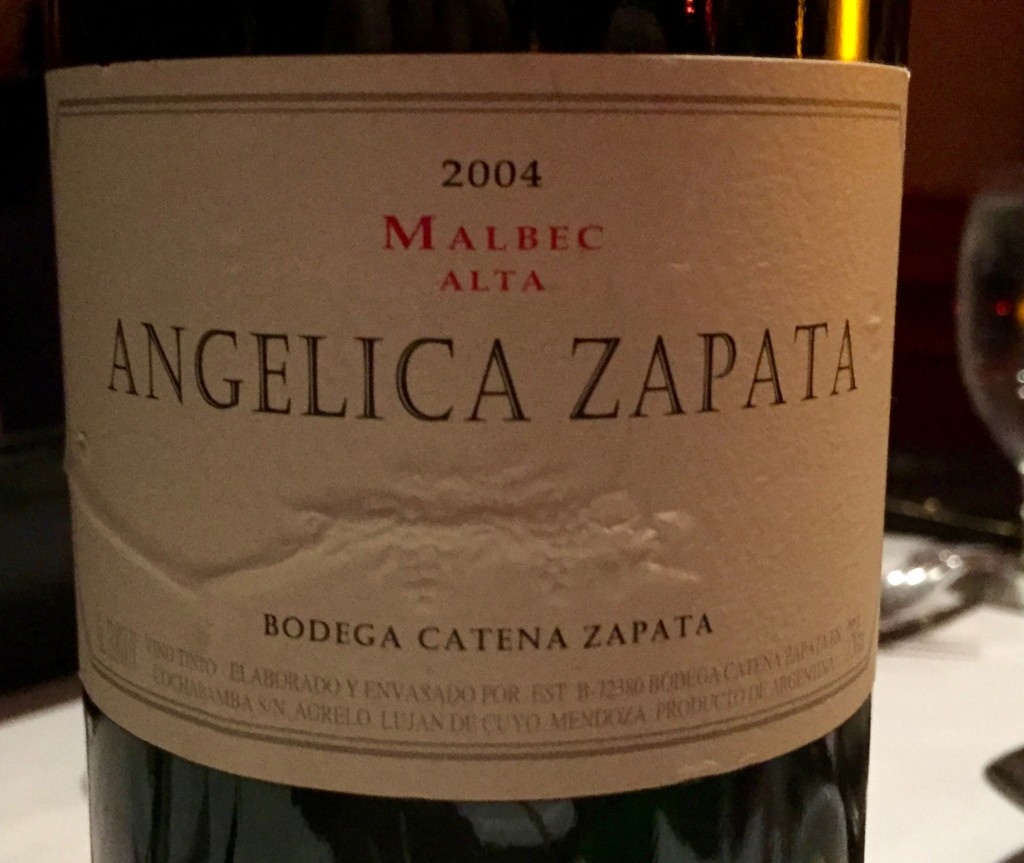 It was Angelica Zapata, from Catena. Distributed only in Argentina and virtually impossible to find in the U.S.
Angelica Zapata Malbec Alta represents grapes from some of the Catena family's very best lots in their best vineyards, at altitudes ranging from 3000 to 4500 feet. Combining grapes from different lots at different altitudes contributes to the wine's elegance and complexity. For the 2008 vintage, here were the sources:
Lot 18, "Angelica" Vineyard, 3018 ft elevation.
Lot 4, "La Pirámide" Vineyard, 3117 ft elevation.
Lot 2, "Altamira" Vineyard, 3642 ft elevation.
Lot 3, "Adrianna" Vineyard, 4757 ft elevation.
Lot 9, "Adrianna" Vineyard, 4757 ft elevation.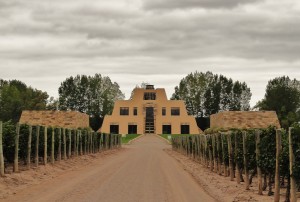 If you want a point of comparison from the American Catena lineup, you might consider Catena Alta Malbec ($50) as the most comparable wine. I am told it has a more oak-forward California style profile, while the domestic Angelica Zapata has a bit more European balance.
My first taste of Angelica Zapata was the beginning of a love affair with Argentinean wine that will last the rest of my life. We opened a bottle last night to mark a family occasion, and this 12 year old bottle was as elegant and smooth as I had hoped.
If anyone you know is headed southward to Argentina soon, be extra nice – and maybe they'll bring you back a bottle of this.