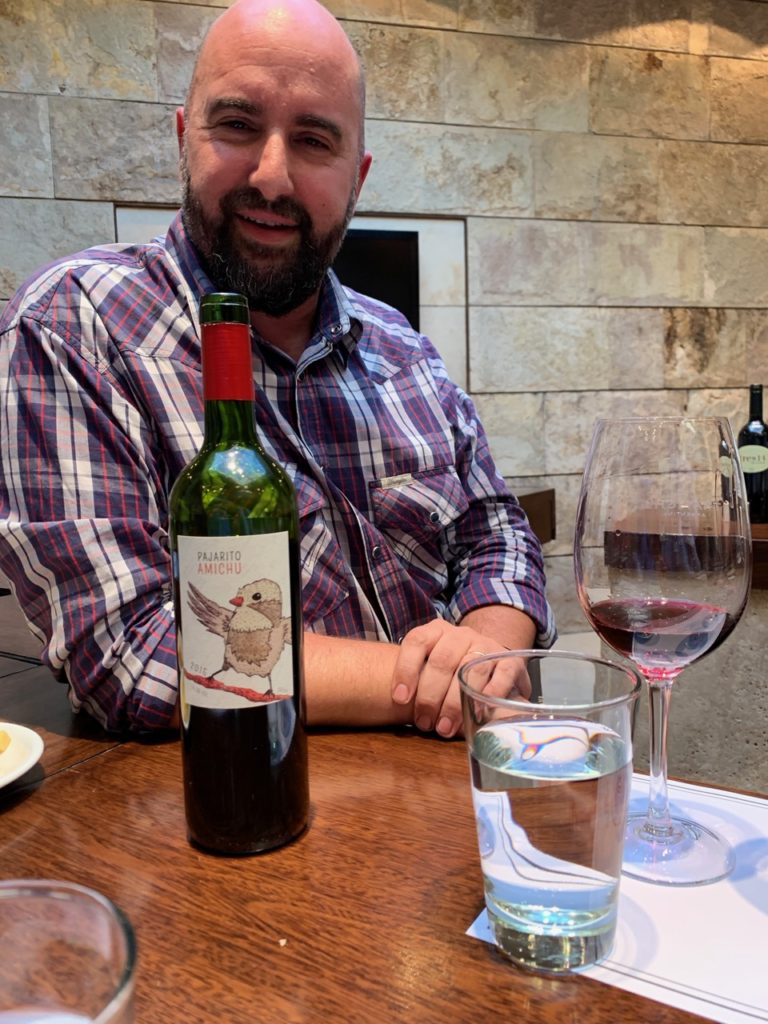 It has taken far too long for me to share the story of my amazing visit to the Trapiche winery last year. There is so much to tell that I am going to break it up into segments!
One of the deals made with Trapiche when Daniel Pi set out to create his Tres14 line: they agreed to let Pi set out with his own family label – on condition that other up-and-coming winemakers at Trapiche were also allowed to do it.
Sergio Case is one of those winemakers, and he joined Daniel Pi and I for a tasting of his new line, Pajarito Amichu.
I was fully prepared to smile and nod and say, when can we get to the fancy Trapiche labels thank you very much, but Sergio Case's wines are a story in their own right. Fresh, approachable, and delicious. And an outstanding value for the dollar. 
My own wine tastes have diversified since I began exploring Argentine wine. I was drawn in by the highly-oaked, concentrated red wines favored by international consultants, but I have come to enjoy fresher wines with more minerality that don't have to be stored in a cellar for ten years to unlock their best potential.
Sergio is animated as he describes his vision for the wines.
It speaks well of Trapiche that they allow this level of freedom and innovation among its winemakers. It keeps their thinking fresh and open to new possibilities. I can't wait to see where this freedom takes them next.