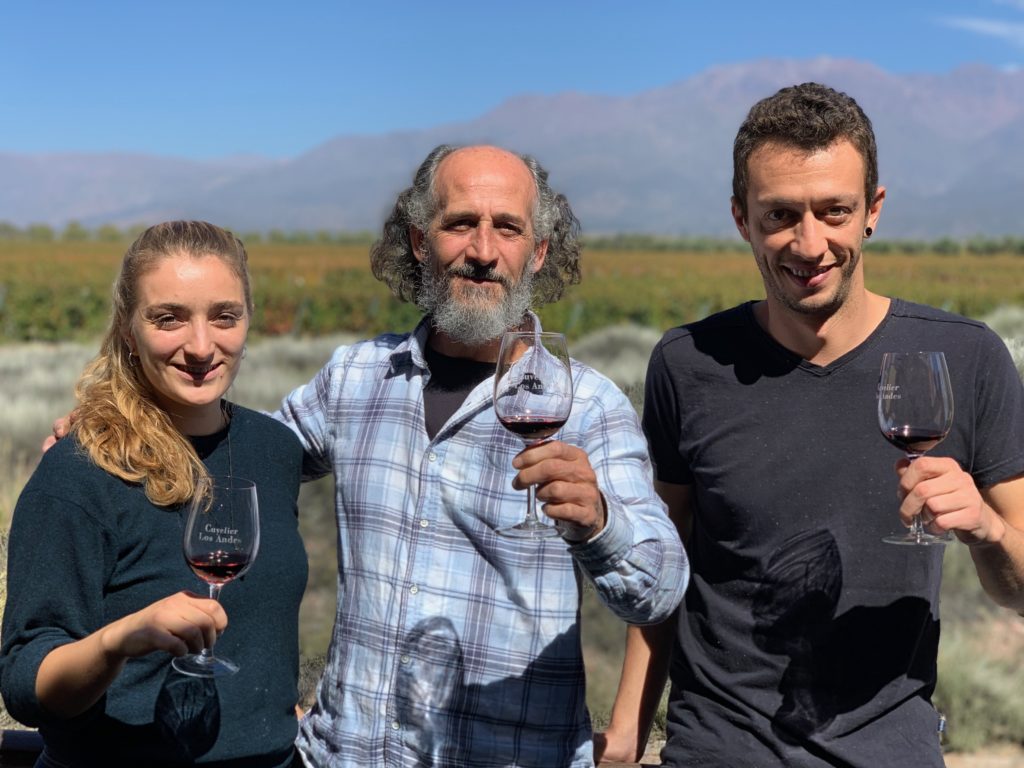 "Since you were here last, nothing has changed."
That might just be the best news of my trip.
You see, after four years, I didn't really need to make another visit to Cuvelier los Andes. I just wanted to.
So when another booking didn't work out, I was secretly thrilled.
Because to me, in a way I can't fully explain, entering the gates of the Clos de los Siete vineyards feels like coming home.
By now the story has been well told: renowned wine consultant Michel Rolland was looking for the perfect piece of property in the Uco Valley. He brought together five renowned French families with the goal of developing a world-class source of grapes. Each winery could make the wines it pleases, and each would contribute grapes to a wine called, Clos de los Siete.
Today, Cuvelier los Andes, Monteviejo, Bodega Rolland, and Bodega Diamandes continue to participate in the Clos de los Siete project, while neighbor Flechas de los Andes (another favorite of mine) has chosen to go independent.
But for me it is Cuvelier that is consistently the price/value champion. At every price point, they deliver deep, complex yet appealing wines that will be welcome to Americans who enjoy Napa Valley reds.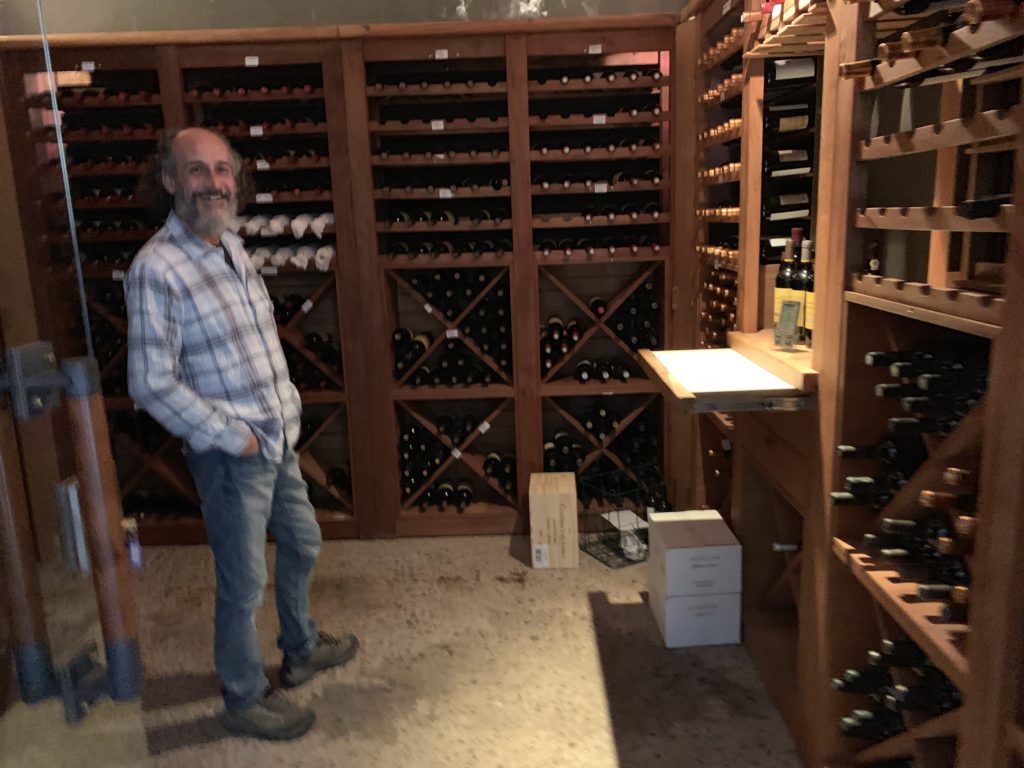 After all, when you have a good thing going, why change?
So while other winemakers experiment with concrete eggs and other trends of the moment, the Cuveliers are just fine cultivating their wines on their property using the techniques they perfected in France, thank you very much.
That is not to say they are standing still.
Adrián Manchon tells me there is much to learn each year. After years of working with their vineyard, they have identified specific plots that work best for each label. He says, "We have these micro-terroirs on our property. There are 55 hectares of property, and each hectare has its own distinct terroir that we have identified through laboratory testing."
My sommelier friends tell me that the quality of the wines coming out of Cuvelier los Andes is getting better every year.
The winemakers are increasingly excited about their Malbec Rosé, a crisp, drinkable summer wine made in the French fashion. It is among my favorite Rosés from any grape in this price range. They are also at work on a new wine, Cuvee Natur, a natural malbec / merlot / syrah / cabernet sauvignon blend that is 100% free of sulfites, that should be in the market around 2020.
Something else to look forward to: Cuvelier los Andes bottled Petit Verdot for the first time 2017, in a very limited edition, with only 500 bottles made. Adrián tells me it will be very good quality due to their approach to micro-vinification – it should be in the market in 2020.
He says that the 2019 harvest is extremely promising. The quantity of the crop was not large, but the quality is very good.
After a few minutes of chatting at the entrance, the chief winemaker is ready to show off his product.
"We have the good wine. I've prepared it for tasting," says Adrián.
Oh okay. if you insist.
We tasted the entire range, from entry level-reds to the Rosé to the superb Grand Vin and Grand Malbec. My hosts were more than generous with their collection, but as much as I love the wines, what I enjoyed the most was the conversation and getting to know the team better.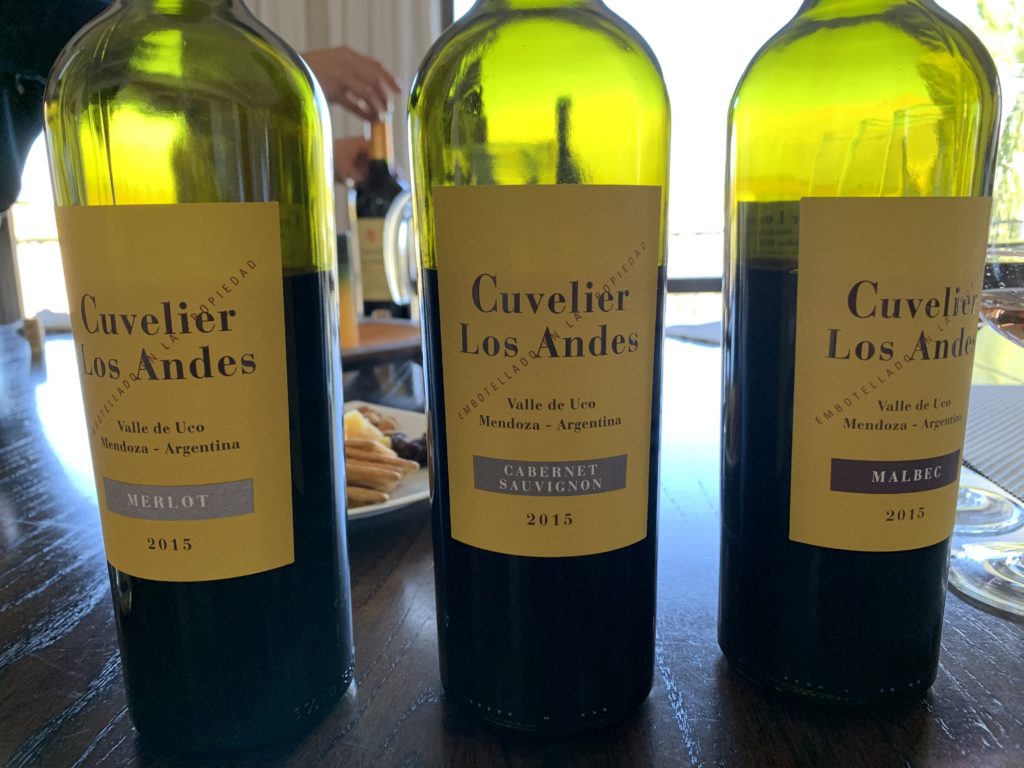 The big surprise in the entry-level wines for our group was the Merlot. We agreed it had more elegance and complexity than the Cabernet Sauvignon and the Malbec. I'm not a big Merlot drinker, but after tasting Cuvelier's offering, I'm reconsidering.
We progressed to the Colección blend, in the $20 range, which I've said on these pages may be South America's best value in the price range. Happily, it's readily available Stateside at a variety of retail outlets, including Atlanta's Ansley Park Kroger.
We had a taste of the Rosé 2018, and it was every bit as good as promised.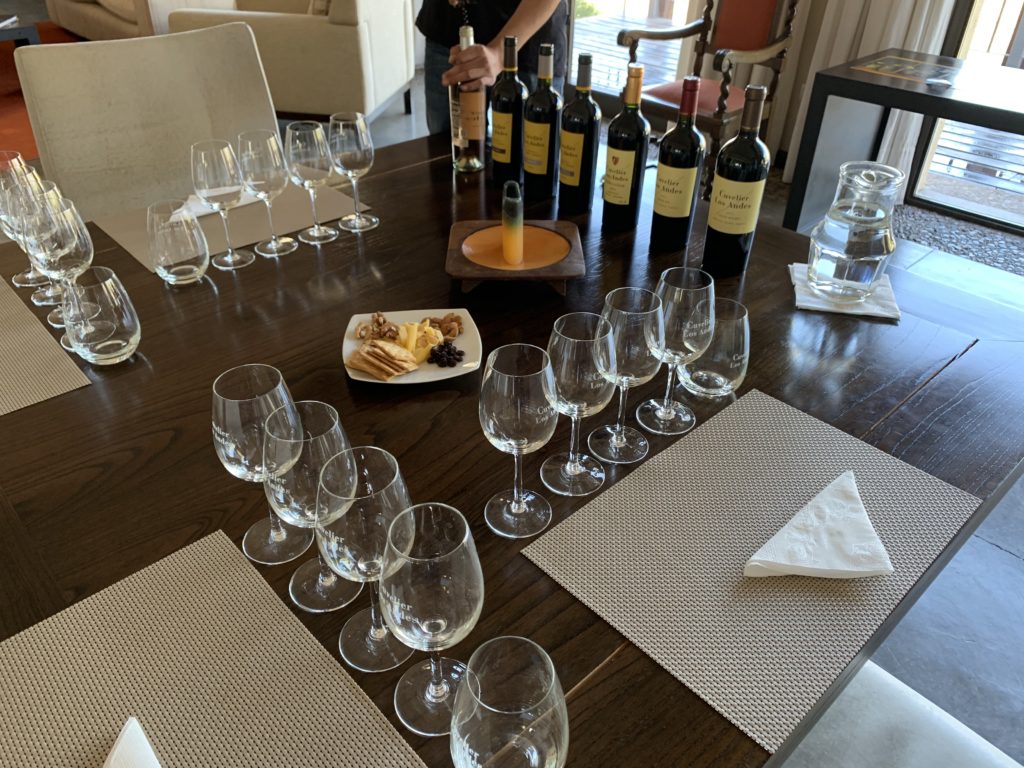 Then it was on to the Grand Vin and Grand Malbec, the winery's premium offerings. They age beautifully, and my own cellar is as full of them as my budget allows.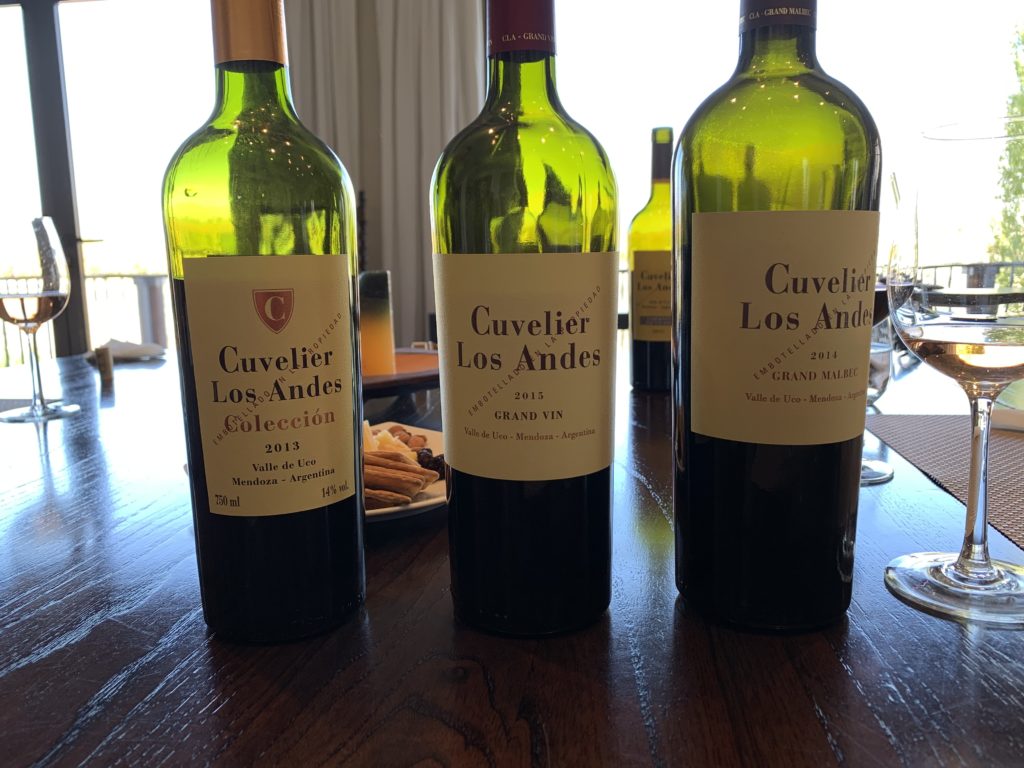 The winery shop also features a really interesting wine that we did not taste, called Grand Colección. When hail destroyed the vast majority of the crop in November 2010, they opted not to make the Grand Vin or Grand Malbec, and to put the best remaining grapes into a blend available only at the winery. (For my money the regular 2010 Colección sold at retail is still a great bottle if you can find it Stateside.)
Adrián Manchon says that the United States is one of their biggest markets, because the quality/price ratio is embraced by American wine buyers.
In a world of change, there is something to be said for sticking with the plan. Cuvelier los Andes continues to impress, and I can't wait to see where their wines go from here.